VIBRATORY MUSIC FOR THE SOUL
Discover Bradfield's thirty six (36) albums of vibratory music for the soul in both CD and download formats.
Transformative 3 day weekend retreats with Bradfield in a rustic natural setting near Valcourt, Québec.
L'apprentissage de toute une Vie pousuivant la Lumière. Offerte sur ZOOM, basée sur les Codes d'Éveil.
Je vous présente ma nouvelle retraite vibratoire avec le curriculum, les dates et tous les détails.🌞☯ Pour faire briller ma lumière en parfaite harmonie. Je retrouve mon Équi-LiBRE. Enseignem...
Read More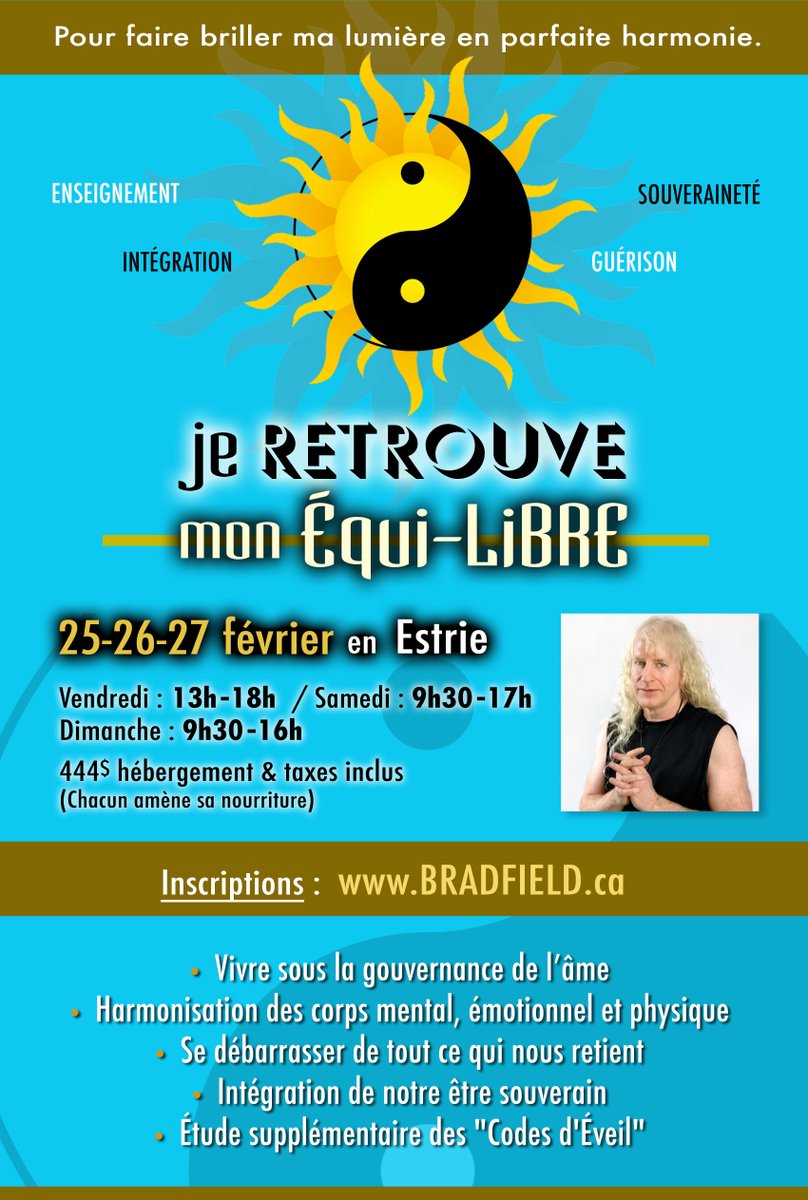 Subscribe to my newsletter
Customer support :
514-577-8172